Independent
professionals
Affiliated to
the Architects
Order
Affiliated to the

MAF

,

the

French

Architects Mutual

ised

Insurance
Architectes d.p.l.g, Elisabeth and Sylvie met in 2001 through their children's friendship. They opened their office in 2009 in Versailles.

Both share a taste for travel, modern and sober architecture, art and an open spirit.
They developed a domestic architecture in relation with the personality and expectations of their clients for housing and offices.

They mastered renovation and extension programmes in historic environments
Each project is a new step in organising the daily environnement for families and coworkers.

Both like the small scale work where details are taken care of and where natural light is important.
They are patient listeners and give numerous advice and tips in a constant dialog with their customers.
They always take into account the existing buildings, their aspect and nature.
They promote space and fluidity while staying in the clients budget.

Sylvie moved to Bordeaux in 2014 to open a second office where she has her roots.
With internet and TGV distances have shortened quite a bit.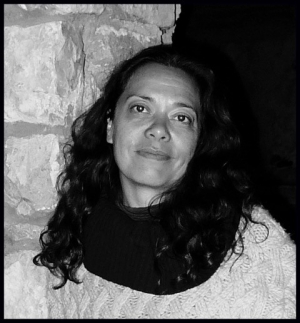 Elisabeth Harbonn
D'une famille toujours en mouvement entre la France, l'Indonésie et les Etats Unis, influencée par l'esprit cartésien et la carrière d'ingénieur de son père, elle s'est fixée, comme son frère David, sur des études créatives et a intégré l'école d'architecture et d'urbanisme à Versailles, suivi d'un Masters en architecture à l'université d'Illinois.
Depuis, elle vit et travaille dans un univers d'architectes, de créateurs et d'artistes.
Lauréate du prix Tony Garnier en 1991, elle a passé 16 ans dans l'agence d'architecture Céléste & Blanc à Paris, travaillant essentiellement sur du logement social et des projets d'urbanisme. Durant cette période, elle travaille avec les restos du cœur.
Dans le but d'échanger et de partager ses connaissances et son expérience, elle fonde HB architecture avec Sylvie Bourgès en 2009.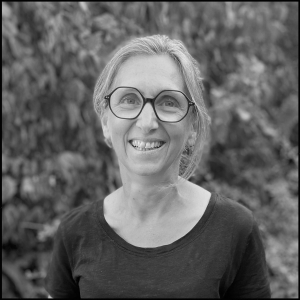 Sylvie Bourgès
Sylvie a grandi entre Bordeaux, les vignes de Sainte-Croix-du-Mont et les Hautes Pyrénées. Elle fait ses études à l'École d'Architecture de Bordeaux et choisit de passer sa dernière année à l'École d'Architecture de Paris La Villette. Elle prépare son diplôme sur un projet d'arènes de corrida à Saint-Sébastien (Espagne) où elle passe 1 an. Elle est diplômée d'UP6 en 1996. Elle passe plusieurs années à voyager : Tahiti, Morbihan, Guyane, Versailles, Djibouti. Ces expériences l'enrichissent tant sur le plan professionnel que personnel, travaillant en agences sur des concours de projets publics et privés.
En 2009, elle s'installe de nouveau à Versailles et crée HB Architecture avec Elisabeth Harbonn.
Installée depuis septembre 2014 à Bordeaux, elle développe leur activité dans sa ville natale et le Sud Gironde.